Our Purpose
AWIS is a national advocacy organization championing the interests of women in the fields of science, technology, engineering, and mathematics. By breaking down barriers and creating opportunities, AWIS strives to ensure that women in these fields can achieve their full potential.
Our Mission
Foster the personal and professional skills of women so they can become leaders in their field
Support women at all stages of their career through career development workshops, networking opportunities, social gatherings, and specific mentoring programs
Promote a collegial environment where women from different disciplines and employment sectors feel confident to share their experience, advice, and expertise for the benefit of all members
Cultivate the next generation of women in science to be confident and ready to pursue their full potential
Karineh Petrossian
Co-President / Treasurer
Karineh Petrossian, Ph.D., is Director of Development in Philanthropy Communications at City of Hope Medical Center. She earned her B.S. and M.S. from California State University, Northridge and her Ph.D. in Cancer Biology from the Irell & Manella Graduate School of Biological Sciences at the City of Hope. In her current role, she prepares scientific communications between physicians or researchers and philanthropists. Karineh joined AWIS to help foster professional development of women in STEM.
Lining is a scientist working for the collaboration of Western University of Health Sciences and its startup TesoRx Pharma. She works on preclinical and clinical projects to facilitate development of anti-cancer small molecule candidates. Lining was a trained immunologist during her postdoctoral fellowship at the University of Southern California and City of Hope. She graduated from Clemson University with a doctoral degree in microbiology. Lining has served as VP of Comminucations at AWIS LA/VC from 2017 to 2019. As co-president, she would like to strengthen relationships with local STEM organizations to benefit members. In her spare time, Lining loves exploring national parks and different cultures around the world.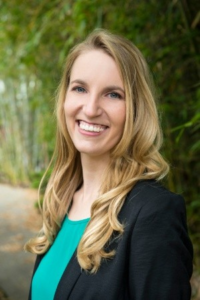 Alexandra Ciminera
VP Communications
Alexa is currently a postdoc at City of Hope studying the molecular links between diabetes and cancer. Specifically, she is interested in the impact of sugar on DNA damage and repair. Alexa graduated from UCLA with a B.S. in Biochemistry before pursuing her Ph.D. in Biological Sciences at City of Hope. She plans to continue onto the biotech industry to research and develop new cancer therapeutics. While at City of Hope, Alexa initiated the first student-organized graduate research symposium, which just celebrated its fourth year. As VP of communications at AWIS she hopes to foster a diverse network of women scientists in the Southern California area by promoting events to a wider audience and engaging the scientific community online.
Pei-wen (Melody) Wu
Communications Committee Supporting Officer
Melody Wu currently works as a Senior Research Associate in Pre-Clinical R&D group at a cancer immunotherapy start-up, GenVivo, Inc. Unlike large corporations where individuals have specific job duties, she also takes on other responsibilities as QC analyst to evaluate patient safety for clinical trials and Biological Safety Officer to ensure company's biosafety practices. She received her first MS in Pathology from National Taiwan University and her second MS in Forensic Science from UC Davis. Melody has been passionate about fostering connections between professionals in STEM, so she joined the SoCal Taiwanese Biotechnology Association in 2017 and co-chairs the Promotion Committee of the 3rd SoCal Taiwanese Biotechnology Symposium. She has also held position as VP-Membership of the Toastmasters International (San Marino Club) since 2018, where she supervises membership activities and is responsible for a continuous marketing effort to ensure that club membership remains certain requirement. Through Toastmasters, she works to improve her communication and leadership skills, and furthermore, she promotes biotechnology community through the meetings. Melody has been actively involved in AWIS LA/VC since 2017 with her passion to network with women professionals and support the professional success and advancement of women in science. Apart from being a scientist, Melody loves to travel, watch movies, food, and Zumba.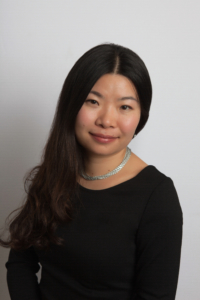 Shannon Liu Rao
VP of Programming
Shannon is a Medical Writing Manager with the Global Publications team at Amgen. She received her B.S. in Biotechnology from Beijing Normal University in China and earned her Ph.D. in Neuroscience from Wesleyan University. Shannon was a steering committee member of the Wesleyan Women in Science (WesWIS) where she initiated and organized career development events. As a business development associate at BioCT (Biosciences incubator of Connecticut), Shannon planned and coordinated statewide programs that facilitated partnership between academia and biotech/pharma industry. As the VP of Programming at AWIS LA/VC, Shannon is committed to build strong programs that truly offer value to the members and strengthen the AWIS local community.
Shreya Udani
Programming Committee Supporting Officer
Shreya is a Bioengineering PhD student at UCLA, focusing on mechanomedicine and single-cell technologies. She is an alumna of Northwestern University and enjoys biking, playing tennis, and traveling in her free time.
Erin Denny
Chapter Advisor / Website Chair / Past-President
Erin is currently a Licensing Manager at Amgen in the Business Development department. She graduated with her PhD in Molecular and Cellular Biology from the City of Hope where she studied mechanisms of drug resistance in breast cancer. Erin received her B.S. in Biology with a minor in Biotechnology from USC. While at USC, she co-founded the Healthcare in Business Club to bring the life sciences and business students together to provide professional, academic and social activities for those interested in pursuing opportunities in the healthcare and life science industries. Erin became involved with AWIS shortly after starting graduate school and has held a number of positions from Chair of the Networking and Social Committee to the VP of Chapter Operations. Erin served as the co-President of the LA/VC chapter from June 2014 – December 2016 and continues to serve as a chapter advisor.